Weekend Two: What's On At Festival Central
Looking for something to do this weekend? We have a jam-packed program of events running at Festival Central, with something to inspire, educate and entertain the whole family. Here's what's on:
Nocturne
Friday 30th August
7:30pm – 9:30pm
Professional orchestral musicians and opera stars unite with leading Sunshine Coast performing arts groups to celebrate the mystery and romance of night. Inspired by the dreaming, nocturnal sounds and the grandeur of natural and man-made spaces, this is a beautiful evening of classical music under a canopy of stars.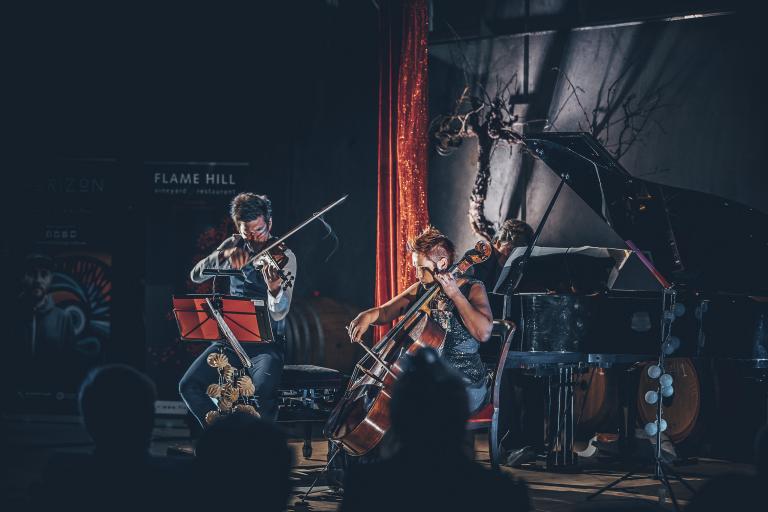 Our People, Our Place
Friday, Saturday, Sunday
9am – 10pm
Our People, Our Place is a large-scale photographic projection work that showcases and celebrates the rich diversity of our region. Combining portraiture, projection and sound, Our People, Our Place tells the story of 35 participants from across the Sunshine Coast, of all ages, backgrounds, genders and abilities. Showcasing a refreshing honesty and intimacy, this project shares stories of pursuits of self-discovery and devotion to serving our community, both from those who grew up here, and those who chose to make the Sunshine Coast their home. We all have a unique story to tell, and Jody's collaborative practice explores how these stories can be unearthed from the individual and shared widely to deconstruct ideas of gender and race within the Australian context.
Horizon Sounds
Saturday
7pm – 11pm
Horizon Sounds brings you a stellar line up of free live music, with a packed program of established Queensland bands and musicians, as well as some incredible up-and-coming local talent. Paired with a delicious meal and tasty brew from our Festival Bar & Eats, this is the perfect night out for any music lover.
Ceramic Hand-Building
Saturday & Sunday
3pm - 4:30pm
Create your own hand-built ceramics at this workshop presented by potter and teacher, Bree-anne Jeffery. Perfect for beginners and those new to pottery, across a blissful 90 minutes you will learn to create your own hand-built cup or planter.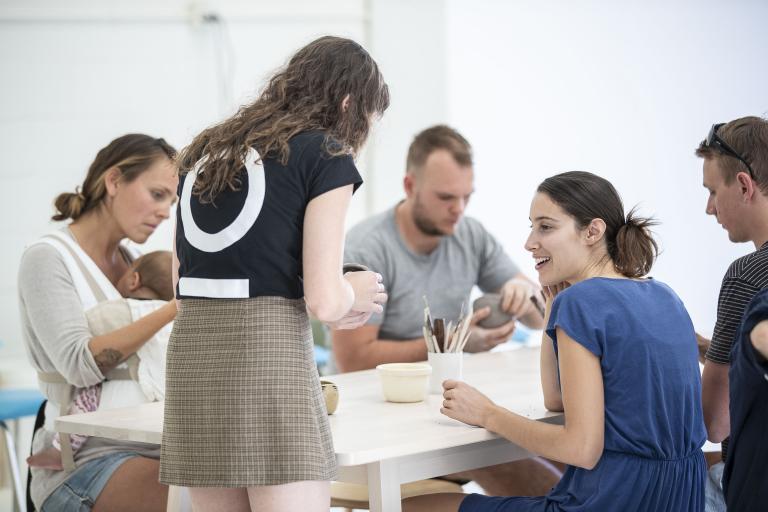 Horizon Kids
Saturday
10am – 3pm
Each Saturday, Festival Central will be taken over by little people and their families with workshops and activities for making, playing, dancing and singing. With activities varying from clay making, musical instruments, Kabi Kabi colouring and family dance parties, Horizon Kids' line-up of free activities is the perfect way to spend the weekend as a family.
TQ Capsule
Friday, Saturday, Sunday
10am – 8pm
The Third Quarter is a Brisbane-based contemporary art gallery, bar, retail and event space that exists to connect artists to artists, and artists to community. The Third Quarter will be launching TQ CAPSULE, a temporary container exhibition featuring artworks by Brisbane and Sunshine Coast artists - crafting a new visual dialogue between these two communities. Included in the capsule will be an exhibition of artworks and a carefully curated store featuring publications, ceramics, apparel and prints.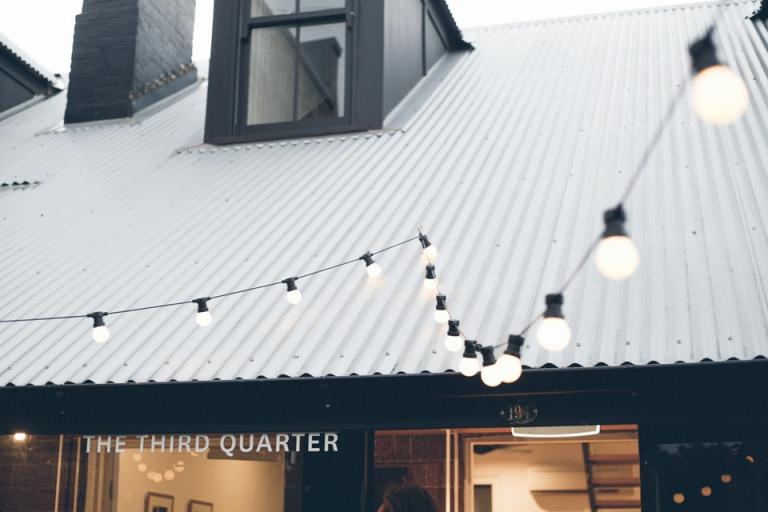 Live & Local
Sunday 25th August
12pm – 6pm
Wind down your weekend in the ideal way by settling in for a unique Sunday sesh, with a local touch. With six local musicians performing, a selection of microbreweries serving tasty local brews and delicious locally grown produce, Live & Local Sundays is the perfect way to stretch out your weekend a little longer.
There is also a Festival Bar & Eats by running 10am – 10pm every day of the Festival, as well as a box office for tickets, programs and other festival information.